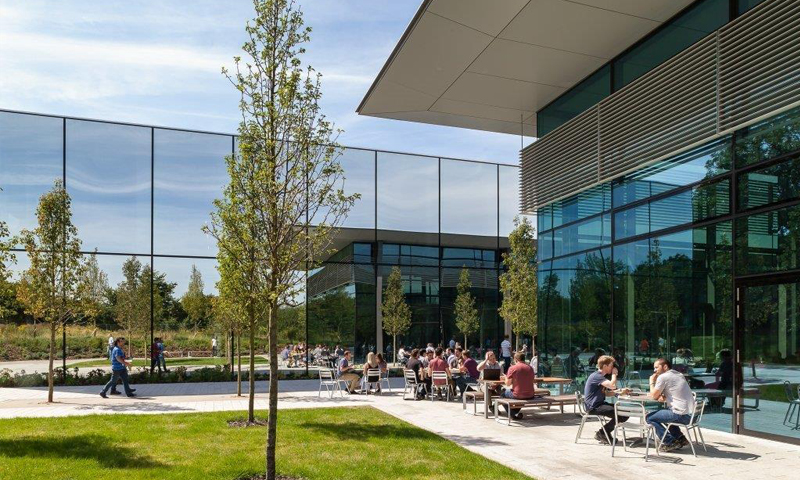 Description
The brief called for a workplace that would inspire employees towards greater creativity and more innovative ways of working. The building responds by creating a series of lightweight, minimalist pavilions that sit serenely within their richly landscaped natural environment and actively promote well-being as well as commercial requirements.
The campus also promotes environmental responsibility and incorporates a number of low-carbon features such as more than 10,000ft2 of solar panels and Dyson-branded, low-energy, long-life LED lighting.

Shortlisted in the Project of the Year category at the Building Magazine Awards 2017.