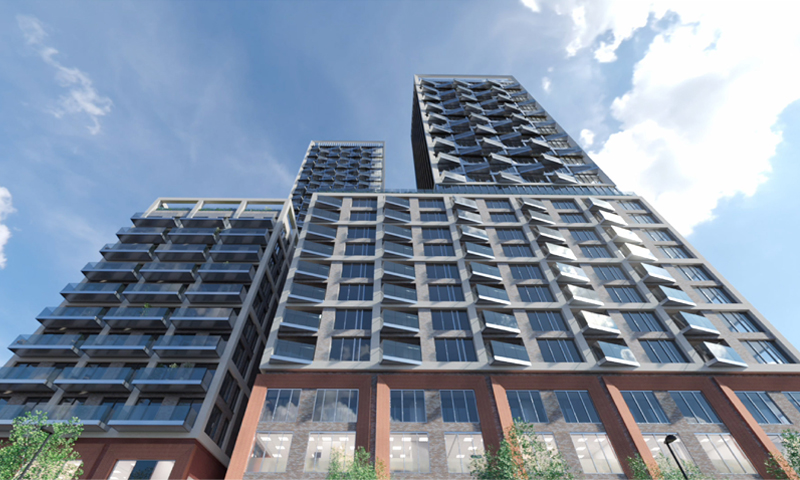 Description
Demolition of the existing 2 storey commercial units and the construction of a multi-storey development of four blocks containing a total of 701 1, 2 and 3 bedroom homes, including 164 apartments rented as Discount Market Rent (DMR) and 131 PRS.

The development, located in the centre of the north Acton/Old Oak Common regeneration area, included bathroom pods and 30,000ft2 of commercial space.

Works included a single depth basement, external landscaping and roof garden.