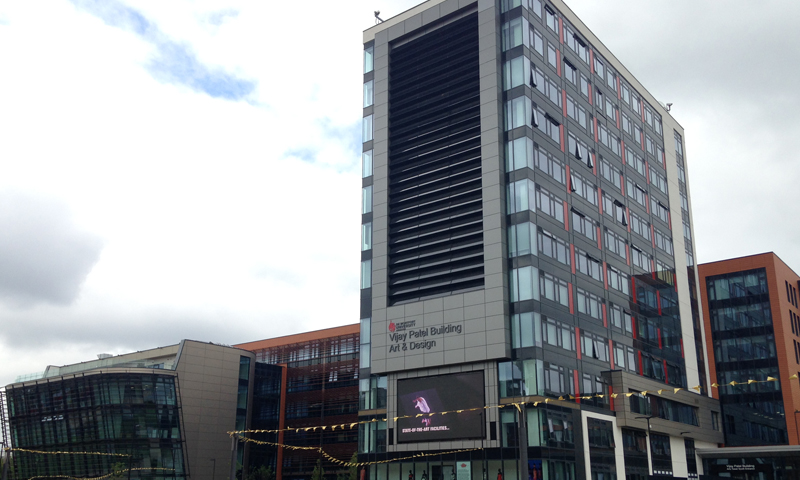 Description
Refurbishment of existing clasp and tower structures (approx 11,000m²) and new build (approx 16,000m²) to provide new state-of-the-art teaching and learning facilities for art, design and humanities students, improved catering for the university and a home for the Confucius Institute.

Best New Building in Leicester - Leicester Civic Society.

Winner of Best Educational Building at the LABC East Midlands Awards 217 and also finalist in Best Large Commercial Building category.

Highly Commended in the Construction Project of the Year category at the EMPD Awards 2017.

Winner of Large Non-Residential Scheme of the Year at the ProCon Awards 2017.

Shortlisted in the Best Educational Building category at the LABC Building Excellence Awards 2017.

Winner of an RIBA East Midlands Award 2018.

Shortlisted in the Design Through Innovation and Regeneration categories at the RICS East Midlands Awards 2018.