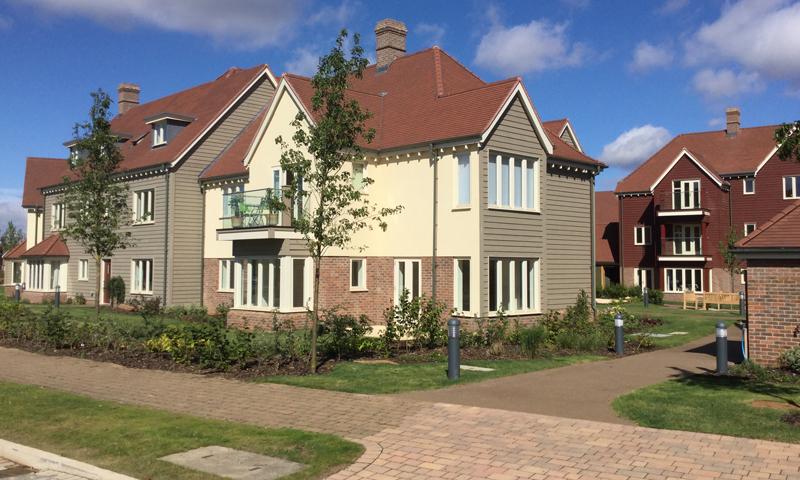 Description
The project consists of individual assisted living units and a care centre building providing facilities including restaurant, café, library, hairdressers, meeting and craft rooms, together with linked assisted living units, close care units and nursing care beds within two and a half and three storey buildings.
The village core forms the central development building set in landscaped grounds. Further apartments are grouped around parking courts linked by a pedestrian network. A village square forms the principal space.

Finalist in the Best Residential Development (Rural/Suburban) category at the Inside Housing Development Awards 2017.