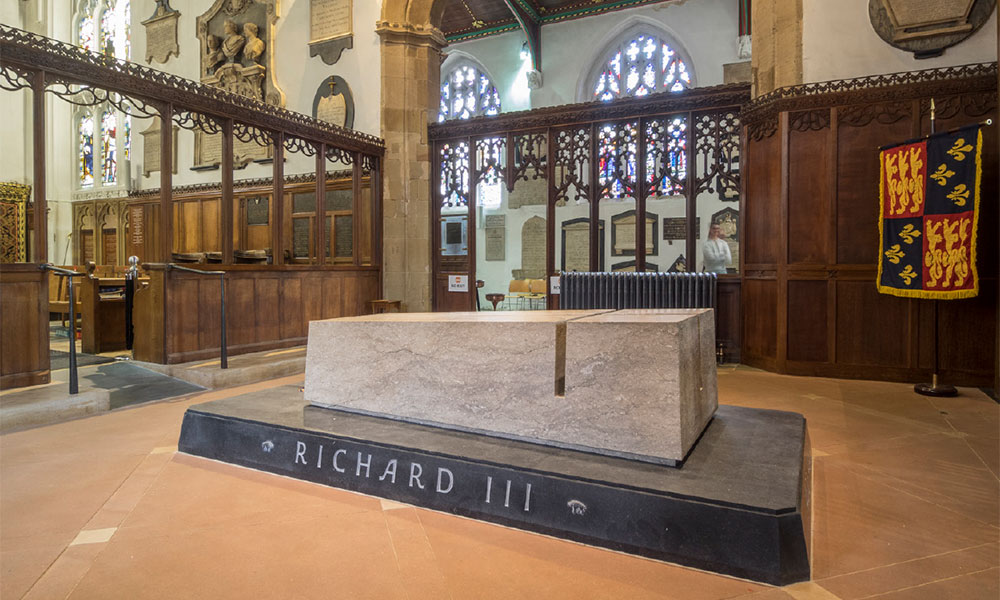 Description
The University of Leicester announced in 2013 they had found Richard III's remains 70m from Leicester Cathedral. The exhumation licence stated that the remains of the King were to be re-interred in the Cathedral.
The Richard III project relocated and adapted ornate screens to define three spaces; the sanctuary under the crossing, open and visible to the nave and transepts with the chancel screen as its backdrop, the Chapel of Christ the King at the east end and, between them, the ambulatory, for Richard III's tomb - a substantial tombstone of pale limestone weighing 2.6 tonne, on a simple plinth to carry his name, motto and dates, his motif of a boar and the Royal Arms.
The works also consisted of new stone floors, the vault for the King's remains, underfloor heating, revised joinery and improved power, lighting, sound and data installations.
The project formed the first stage of the reordering masterplan proposing to re-order the cathedral and its precinct by moving the sanctuary to the crossing, removing many internal divisions and to use the former song school footprint to provide supporting facilities.
In May 2017, the project won RIBA East Midlands Building of the Year, Project Architect of the Year (Josh McCosh of vHH Architects) and a Regional Award.