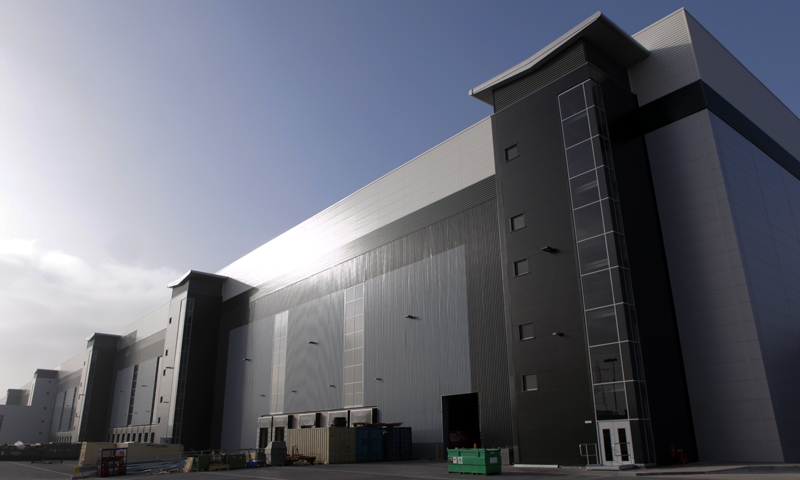 Description
The design and construction of a BREEAM Excellent rated distribution warehouse together with a rail freight terminal and associated works for sale and lease back to Marks and Spencer plc.

The building is 25m to underside of haunch, 28m to parapet and is over 900,000 sq ft, with the office and ancillary accommodation totalling 80,000 sq ft of this.

Works included a five floor 800,000 sq ft mezzanine floor, 25m high automated crane and racking, plastic coping tote conveyor systems – dual floor, mini crane, hanging garment racking, 25m high VNA racking, suspended trapeze lighting, multi chamber – temperature controlled, air cargo docks, integrated lighting, sprinkler and fire alarm system, roof chambers and vertical and horizontal separation chambers.

The Contract Sum was split between Base Specification construction costs at £27m and Enhanced Specification construction costs of £15m. The rail freight terminal works consisted of two 450m sidings, plus installation of rail connection, signalling, rail track installation, and ballast as well as construction of the dedicated rail off-loading zone complete with 2km of new rail track.