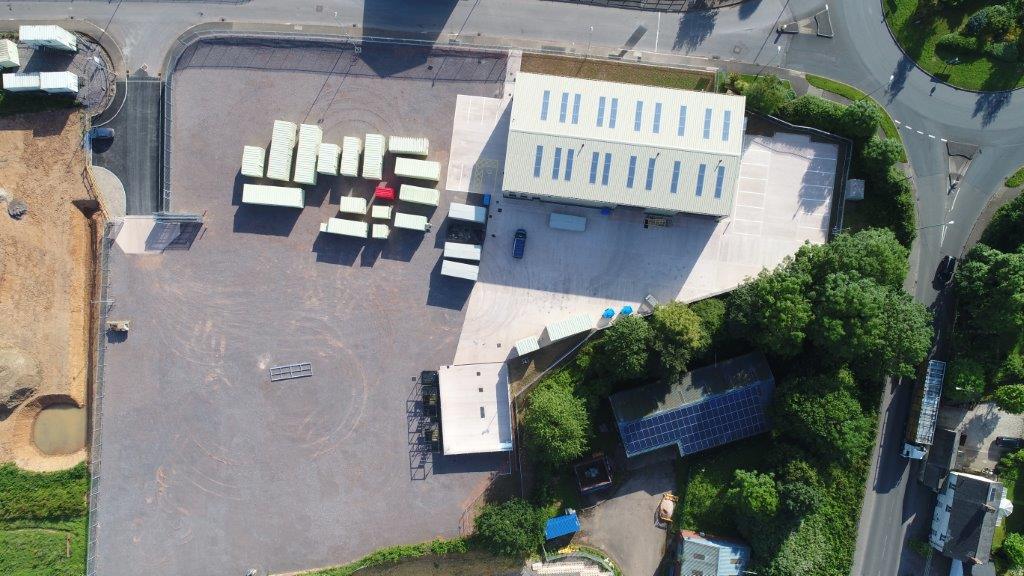 Description
The project comprised of the construction of an 800m2 plant hire workshop building, on a greenfield site, to maintain plant and modular accommodation units.

The building is steel framed with insulated steel cladding, and full height roller shutters to allow easy access for the accommodation units. Multiple electrical charging points were also provided for electric vehicles.

Internally, approximately 15% of the floor area is offices and welfare, with the remainder being the workshop area which can be segregated, by means of a heavy duty flexible moveable curtain wall, to provide a spraying area for the modular accommodation units.

Externally, the existing levels were raised by using selected fill, obtained from site, to minimise off site disposal. Concrete hardstandings for car parking and stone hardstandings for plant storage were provided together with a large concrete wash-down bay.

Site drainage was modulated using a large crated "SUDS" chamber to restrict water flow into the stormwater sewer.