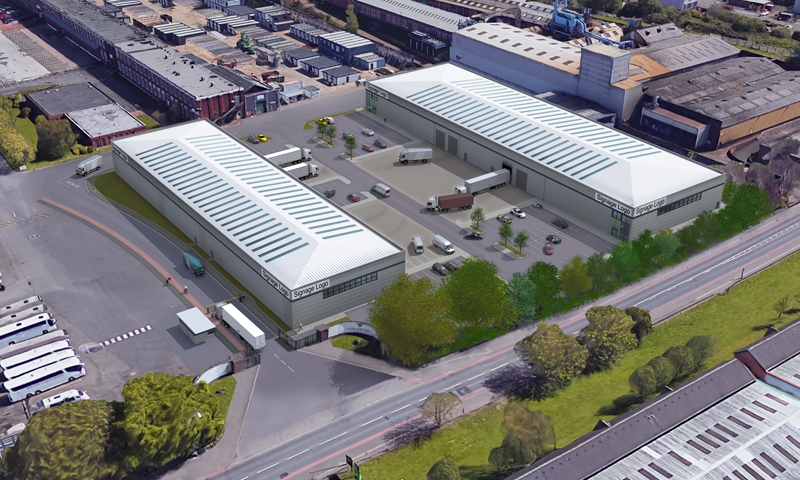 Description
The project comprised five new build warehouses with associated mezzanine office space together with external works.

The units were constructed with steel portal frames and metal clad envelope. The mezzanine office space was mechanically ventilated and comfort cooled.

Concrete yard and new access road; site on fill requiring vibro compaction, piling and contamination remedial works including mine shaft grouting.