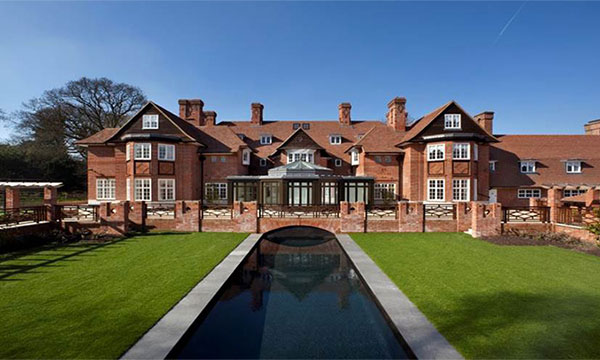 Description
The scope of works included the refurbishment of this extensive property to create a new luxury mansion.
The house stands at 27,000ft² and hosts 14 bedrooms, cinema, large wine cellar and luxury undercroft, an indoor 'Roman-bath' style swimming pool and Jacuzzi, a gymnasium and an external reflective swimming pool and tennis court.
All fixtures and fittings are of the highest quality and standard of specification.