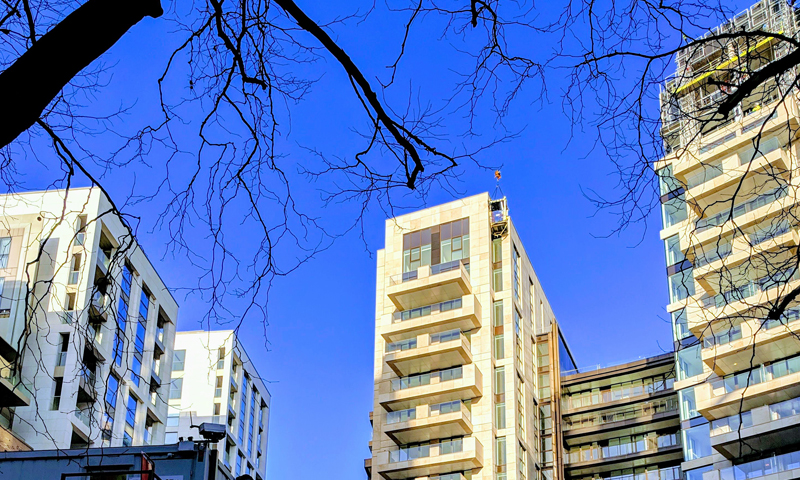 Description
A Section 106 scheme in the prestigious Paddington Gardens development adjacent to Paddington Basin.

The scheme comprised one block of 15 floors containing 64 shared ownership, market rent and affordable rent apartments.

The scheme is constructed using the contractor's advanced building system which allows fit out to commence whilst the frame is being erected.

All of the apartments facing the elevated section of the Westway have winter gardens and all units above the tenth floor have nitrous oxide filters.