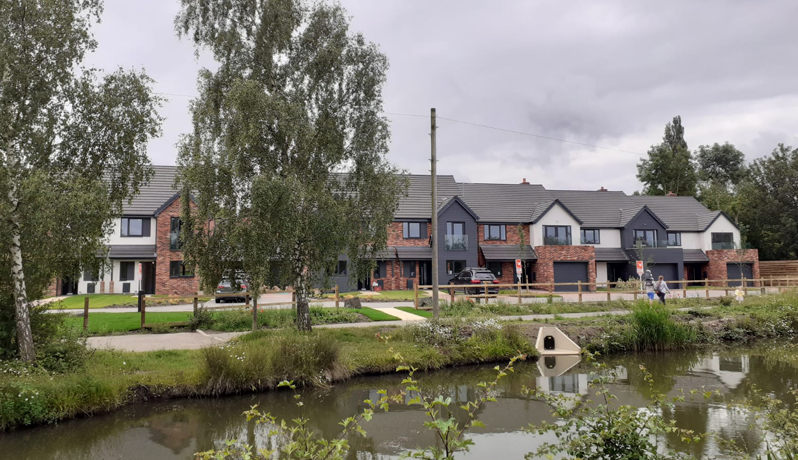 Description
Demolition of an old, two storey factory building (under a separate contract) and construction of 9 three and four-bedroom properties, adjacent to a restored section of the Ashby Canal, in the Leicestershire village of Moira.

Externally, the properties are a mixture of brick, render and cladding and are set back from the road with a landscaped area to break up the street scene.

The houses include modern touches such as open plan living/dining spaces, high-end built-in appliances and solid oak and quartz worktops. Off road parking is provided with balconies above the garages of the larger four-bed properties.

Swing Bridge Wharf addresses the site's environmental impact by incorporating designs to manage surface water and increase thermal performance of the dwellings to reduce energy bills.

Finalist in the Medium Residential Scheme of the Year category at the ProCon Leicestershire Awards 2020-21.