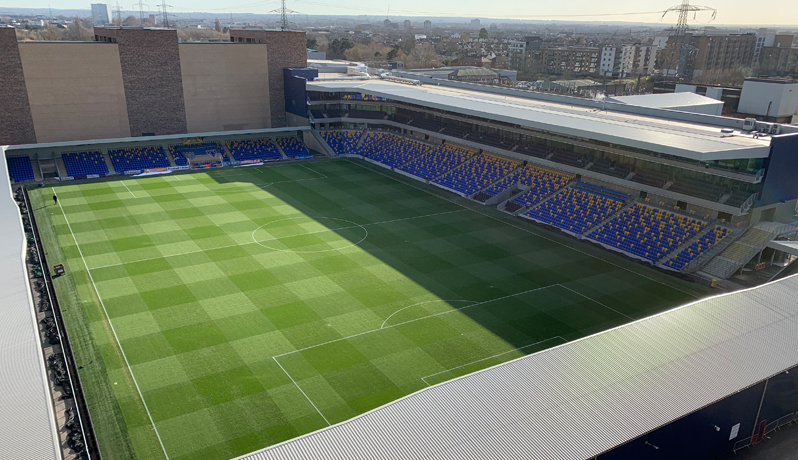 Description
Construction of a new 9,000-seater football stadium comprising a permanent west stand with covered seating, 3 semi-permanent stands, hospitality boxes and other facilities.

The development was based on the old greyhound stadium and surrounding mixed use land.

The scheme included demolition and remediation of all the buildings on the entire development and diversion of the existing culvert on site to run under the new North/South road in the centre of the development.